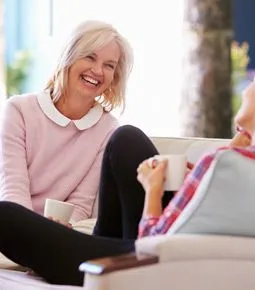 "Starting going here when I got a cavity a couple summers ago, and have been returning ever since for cleanings, sealings, and the like. Every appointment is pleasant, professional, and otherwise great. "
- Leland W.
"Awesome clinic. Friendly staff, I was very happy with well everything went."
- Chris N.
"New patient, new in town. They were very accommodating , a pleasure to deal with on the phone, front desk, and during actual procedures. The hygienist was very good at keeping me at ease and explaining everything she was doing and for what reasons. Dr. Doser was equally nice and thorough. I'm not sure how long they took but I felt like I was done with everything real quick. I can't compare to another practice but after this first interaction I have no intention to try anybody else. "
- Nicolas A.
"Everyone that I've interacted with at Grand Avenue Dental is incredibly nice and takes the time to explain what they're doing and why. They also have student discounts for cleanings, which is much appreciated by a graduate student without dental insurance."
- Melanie L.
"As always, the staff at Grand Ave. Dental Center make a visit to the dentist not just bearable but actually pleasant. Keely is wonderful, both personally and professionally, as are the staff members in the front office."
- John D.